https://elegy3.hearnow.com/manifestation-of-fear-2023-remaster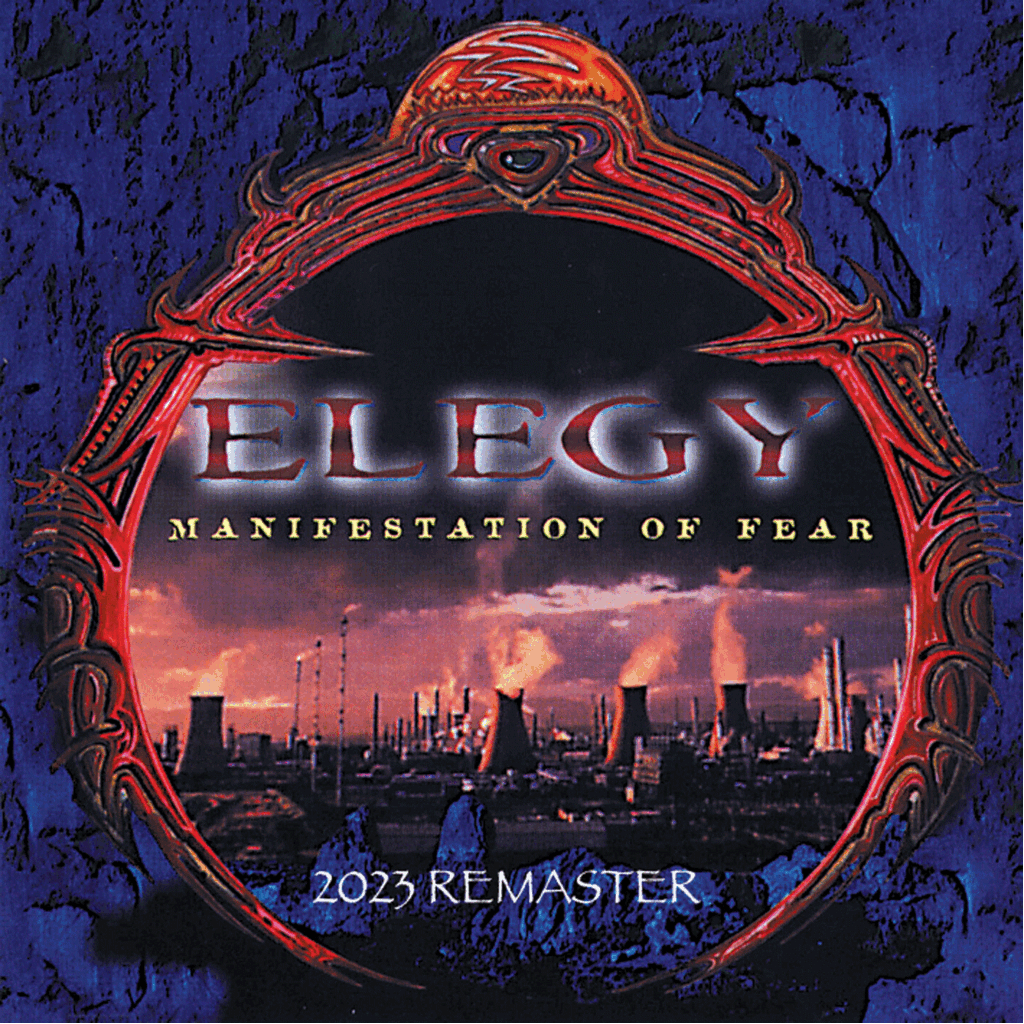 Manifestation of Fear 2023 Remaster streaming worldwide
Biography:
After more than 20 years, Elegy Manifestation of Fear 2023 remaster makes it's digital debut release and is now available on all streaming platforms. Go to the HearNow hyperlink website and simply choose your favourite user streaming platform i.e. Spotify; Apple; i-Tunes; Amazon; Deezer & many more.
Biography Manifestation of Fear 2023 Remaster:
This powerful prog-metal album produced by Tommy Newton (Helloween/Ark/Victory) features music by Henk van der Laars & Dirk Bruinenberg was based around a lyrical concept written by singer Ian Parry. It tells the tale of a semi-biographical about 2 lovers growing up in an industrial working class environment & their struggle to raise a family in very difficult circumstances. Elegy's music though complex in part is very melodic with power guitars, kick ass bass ( Martin Helmantel) & drums enhanced by orchestral keyboards which has touched the hearts of thousands of Elegy's fans worldwide. Enjoy & share the Hearnow link above!
ELEGY 1st LIVE SHOW FOR THE REUNION TOUR NOW IN MILAN ITALY.
This week our last rehearsal then Elegy will appear for the first time in 25 years together as Headliner at the Loud and Proud festival in Milan Italy on Sunday 22-10-2023.
We are all looking forward to meeting our loyal Italian fans whom continue to support us and Elegy has a killer set of the best songs ready to rock.
See you all soon. Ian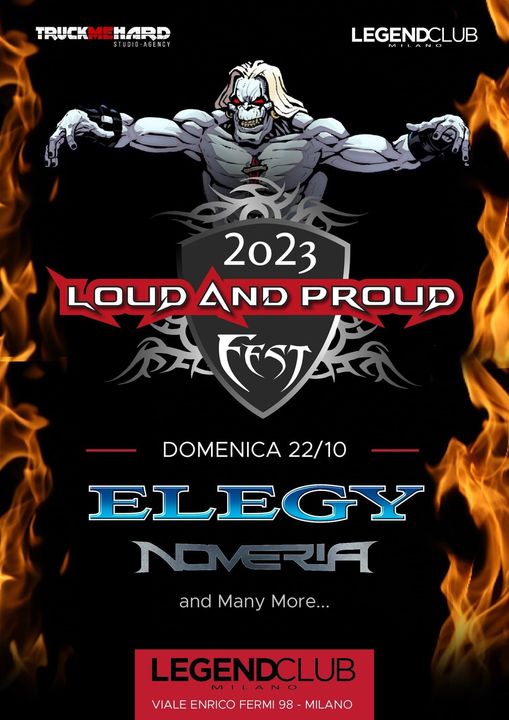 ELEGY 2ND LIVE SHOW IN THE NETHERLANDS FOR THE REUNION TOUR.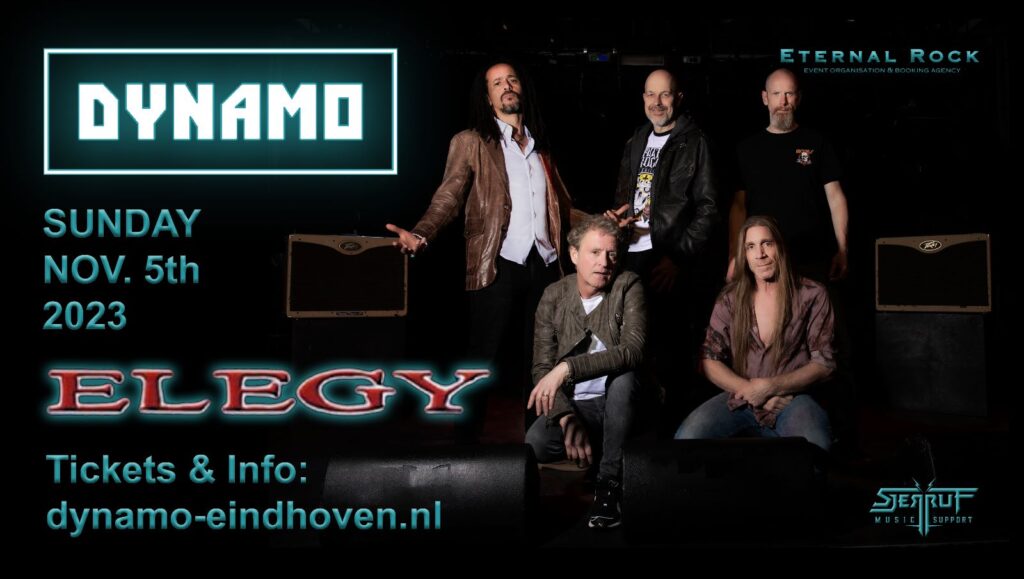 A very proud moment in deed. The first official Elegy Reunion show with Henk Van Der Laars, Martin Helmantel , Dirk Bruinenberg and for my first time together with Gilbert Pot. This has to be the best Elegy line-up with yours truly, so we'll see you all soon in the Dynamo Eindhoven. All the best Ian
ELEGY ARE PROUD TO ANNOUNCE THE OFFICIAL DIGITAL RELEASE OF "STATE OF MIND 2023 REMASTER".
https://elegyband.hearnow.com/state-of-mind-2023-remaster
I AM VERY PROUD TO ANNOUNCE THE OFFICIAL ELEGY REUNION 2023.
It is with great pleasure that I announce after 25 years the official reunion of Elegy.
Elegy are proud to announce "State of Mind 2023 Remaster" official debut online release is available on 100+ streaming platforms worldwide. Check out the HearNow link to stream your favourite platform Spotify ; Apple; Deezer; i-Tunes etc and thanks again for sharing and supporting our music during the past 25 years.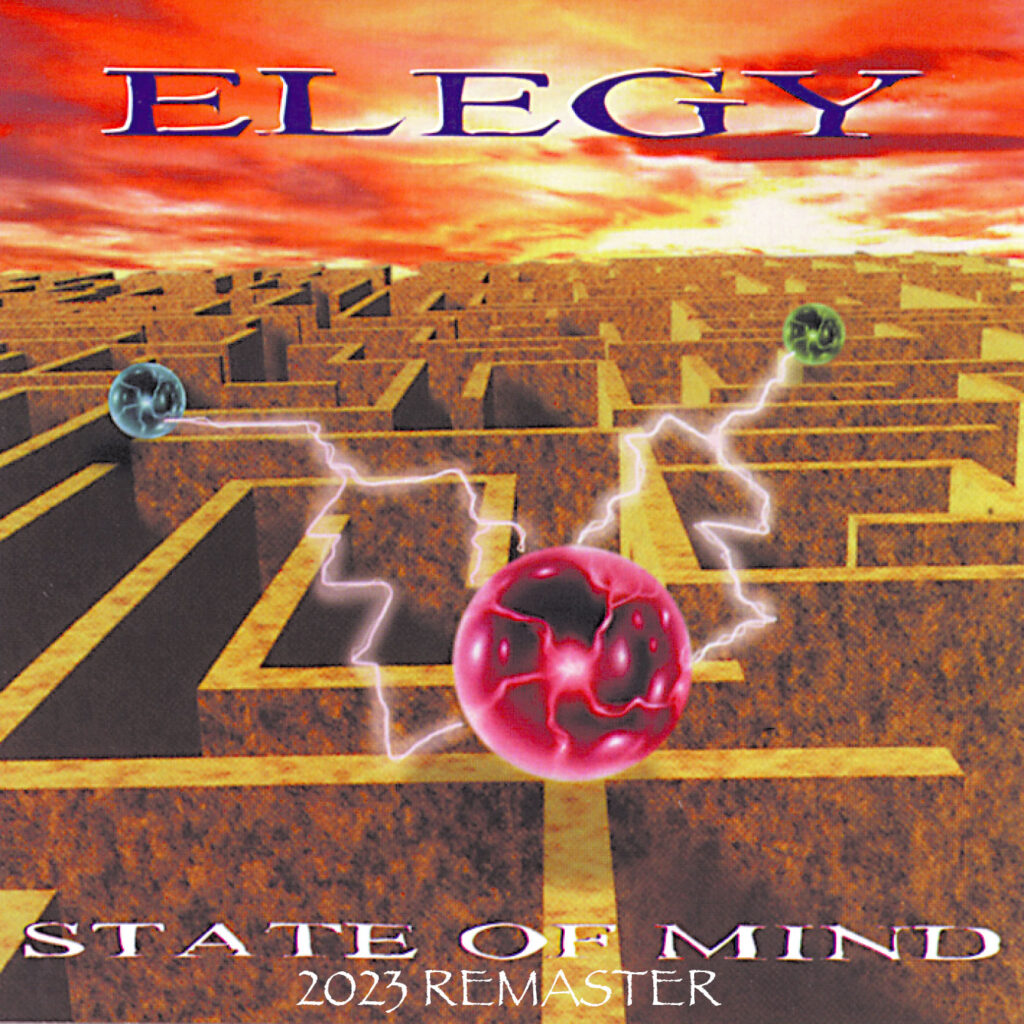 ELEGY REUNION 2023
Now Elegy reunited with their ultimate line-up;
Ian Parry – Vocals
Henk van der Laars – Guitar
Gilbert Pot – Guitar / keyboards
Martin Helmantel – Bass
Dirk Bruinenberg – Drums.
The band will perform songs from their first 3 albums Labyrinth of Dreams, Supremacy & Lost, including their worldwide successful "State of Mind" 1997 album followed by "Manifstation of Fear" 1998, produced by Helloween "Keeper of the seven keys" producer Tommy Newton.
In 1991 Elegy signs their first recording contract & record their elusive "Labyrinth of Dreams" debut in 1992. An album packed with top notch progressive metal tunes, thunderous drums and bass, breathtaking twin guitar solos and the dramatic and crystal clear vocals of Hovinga. Elegy takes Japan by storm proven by an exclusive sold out show in Osaka and an extensive promo tour, where Europe seems ignorant to their unique sound where Elegy becomes prog-metals best kept secret. In 1993 Ed Warbie introduces his follow up Dirk Bruinenberg personally whilst he joins Dutch Gorefest. Gilbert Pot fills the slot of second guitar player left by van Brussel to record "Supremacy", which in all ways shows the drive to thrive from the Dutch prog metallers on an action packed release. Japan glorifies the quintet finding themselves on the verge of a breakthrough. "Lost" is the band's third studio effort which shows a band still growing musically. When in 1995 Hovinga leaves the band to pursue a solo career, none other than Ian Parry (Vengeance, Consortium, Ayreon, Hammerhead) takes the microphone on the acoustic CD album "Primal Instinct".
Much to the fans' surprise "Missing Persons" features former vocalist Eduard Hovinga in duet with Parry. An action packed metal album bursting with musical craftsmanship and extraordinary songwriting, and perhaps one of metal's most underrated CD's of the last decade. The success of this album even brings them to the US for the first time, playing the first edition of the infamous Brave Words and Bloody Knuckles festival in Cleveland! Over the years Elegy managed to grow and refresh, crystallizing their direction, getting more complex without losing sight. Even though the music is packed with breathtaking breaks and high speed guitar outbursts, the song always came first. Recognisable and well arranged.
Elegy paved ways for many progressive metal bands to come…Edwin van hoof!
Additional comments from former record company manager and Canadian journalist!
IAN PARRY ON TOUR AGAIN WITH HEADLESS SUPPORTING GEOFF TATE SPRING 2023.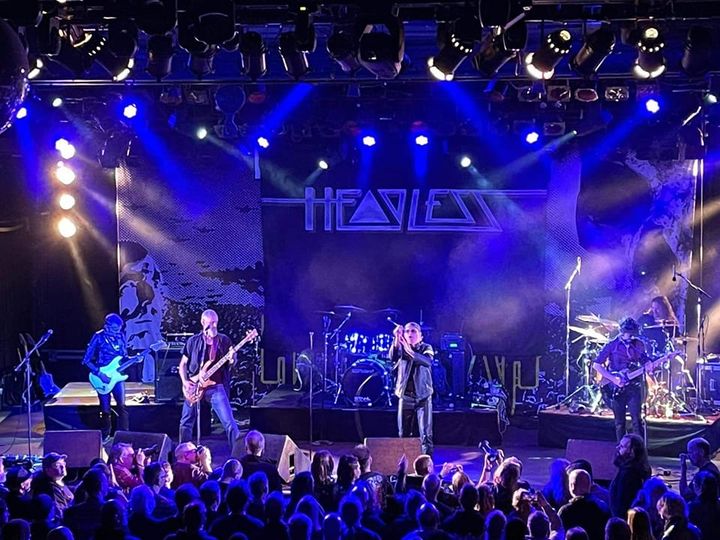 I'm proud to share this post from one of my favourite band's "HEADLESS". I will be joining them on their European support act tour with Geoff Tate. Even though I (as well as Headless) love & respect Göran Edman's fabulous voice and wish him well, it's great to be singing the amazing songs from Headless once again live on stage. It's also extra special for me to be performing & touring with my old Elegy/Headless colleague & friend Martin Helmantel. "Let There Be Rock" See you all soon on tour Ian (Goto Live on stage/ Live Events for details of all venues).
Headless & Ian will be performing songs from their latest studio effort SQUARE ONE available on Salem Rose Music & M-Theory Audio. Go to VIDEOS to see Headless performing Elegy's Visual Vortex at Fluor in Amersfoort Netherlands.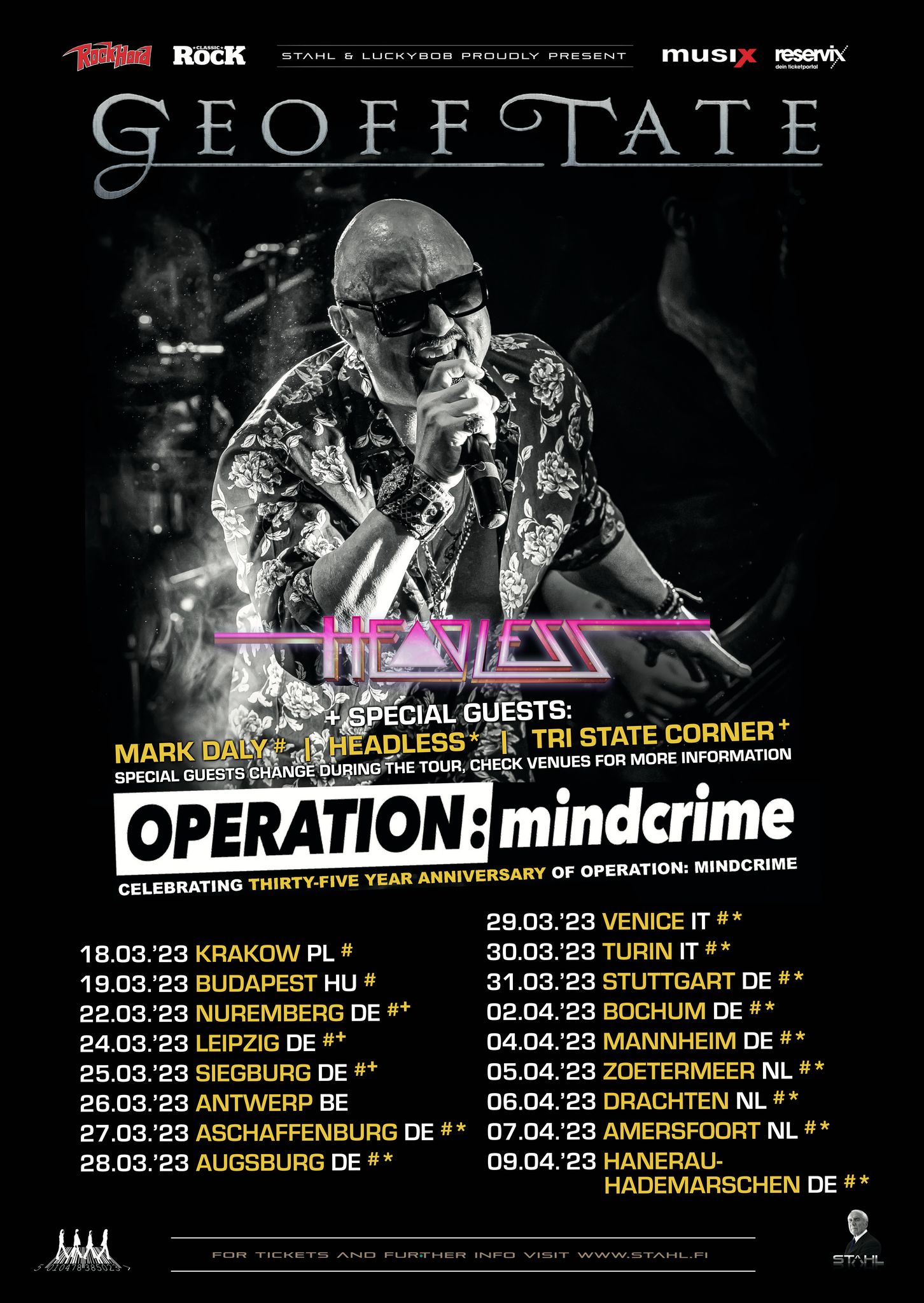 NEW VIDEO INNOCENT MINDS – IAN PARRY 2022 REMASTERS.
Innocent Minds was originally recorded and released in 2006. To celebrate the digital release of "Ian Parry – Visions 2022 Remaster" I made this video with the support of Italian guitarist Luca Sellitto for this powerful melodic prog-metal song. The lyrical theme is to illustrate the importance of protecting the innocence of Children around the world.
A combination of gothic rock, melodic metal to symphonic progressive rock and with the incredible support of Italian guitarist Luca Sellitto here's the video. Goto News & Videos for more details.
NEW AYREON REMIX & REMASTER FEATURING IAN'S VOCALS ON 4 SONGS.
AYREON – Universal Migrator Part I & II 2022 Remixed-Remastered
It is with great pleasure to announce the re-release of Ayreon Universal Migrator 2022 remix & remastered. This 3 CD set includes some amazing vocals from Bruce Dickinson (Iron Maiden), Floor Jansen (Nightwish), Neal Morse (Spock's Beard / Transatlantic), Andi Deris (Helloween), Michael Romeo (Symphony X), yours truly Ian Parry (Elegy / Rock Emporium / Consortium Project) plus many more top-class singers & musicians. Go to news for more details.
You can hear "Sleeper Awake" via the spotify link below & more coming soon. Spotify – The New Migrator
Release Date: 18/11/2022
"Visions 2022 REMASTER" now available on all digital platforms.
Ian Parry Visions 2022 Remaster is Ian's 4th solo album featuring members of Within Temptation; Queensryche; Kamelot; Elegy; Vanden Plas, Kingfisher Sky & many more. "Visions" is a combination of gothic rock, melodic metal & symphonic progressive rock.. With 11 tracks plus a bonus track "Visions 2022" has been specially remastered for this debut digital release from 28-10-2022 on spotify & more via https://ianparry.hearnow.com/
Here is the first official video from the Rock Emporium 2 Brute Force album and a track called 'Til The Day I Die, co-written by Luca Sellitto & Ian Parry.
The video was filmed in Italy, Denmark & Netherlands during the covid lockdown. It portrays a story about a lost love from the past.
Ian Parry – Vocals- Luca Sellitto – Guitars & Keyboards
Allan Sorensen – Drums- Female actor – Francesca Gaia Avossa
Bass guitar on original album track performed by Jan Bijlsma. Goto Videos & News for more details:
——————————————————————————————————————-
Home Again: "I could tell you a lot of funny things that have happened within the last 30 Years in studios or on stage, but the best way to understand what I'm doing is to listen too my music."
Welcome friends to my website!
In the course of my plus 30 years working as a vocalist, songwriter and music-producer, I've seen and heard a lot, which would be worth mentioning, but I'd like to limit the information to the essentials. If you are interested in more, then feel free to contact me!
Back in 1993 I founded my own label called Non-Stop Music Productions (NSMP).
The idea behind NSMP was to produce my own music independently from record companies and later license my productions to labels worldwide. I also intend to help produce and record other independent artists.
This is what I've done since then and this is what I'm still doing to this day!